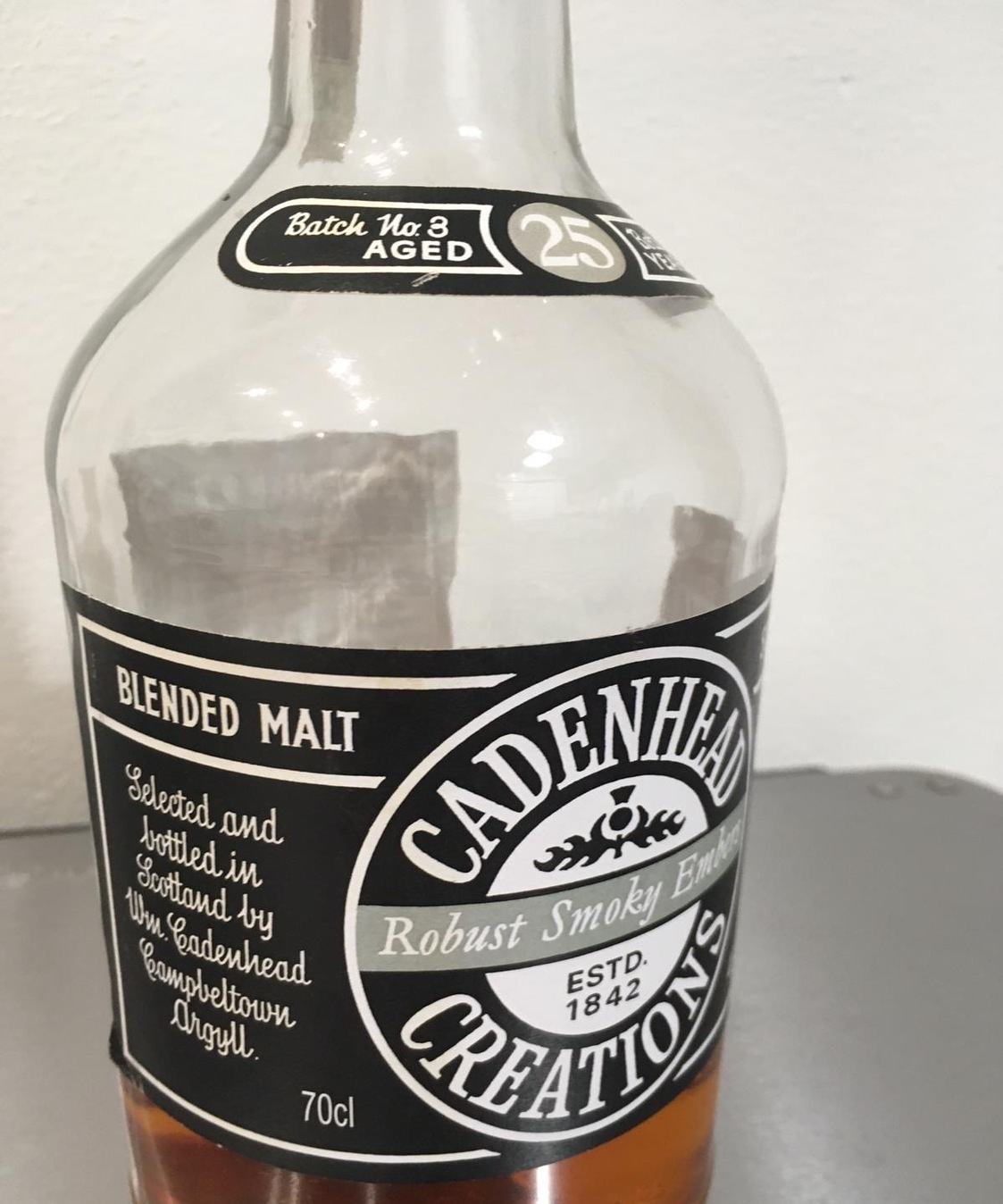 Benjamin Britten - Four Sea Interludes from "Peter Grimes"
Processing video...
This week I am mostly drinking.....
Cadenhead's Robust Smoky Embers Blend Batch #3
This whisky is from the independent whisky bottler
Cadenhead's
, founded in Aberdeen in 1842. Yes this is a blended whisky, but not all blends are bad! I had the honour of trying it for the first time yesterday evening at specialist private whisky club called the Pacific Whisky Society (I can tell you no more about them as it is a secret society!)
Vital statistics:
This batch is a vatting of some of the heavyweight Islay whisky's
Ardbeg
,
Bowmore
and
Caol Ila
, which have been vatted (blended together) for 21 years and then received a 2nd maturation in a sherry hogshead for 4 years. This is the 3rd release in this series. The whisky is 25 years in age, bottled in 2017, with a 46% ABV.
Appearance
: Is a deep
amber liquid, for some reason reminding me of resin which might trap a mosquito, like in Jurassic Park. The
character
of the spirit on the glass is a
well-defined
leg
, leaving a clean line along the glass where it has touched; suggesting this might have some weight behind this whisky.
Nose:
The aroma of this dram gives me notes of
butterscotch, apples and perhaps even banana bread. In another moment I get a hint of brine and maybe distant seaweed but it is very light
Flavour:
When
sampling this whisky,
I can't help
but
be surprised
about
the depth and roundness of the flavour and yet at the same time how subtle it is. As it
builds
to the finish you are hit by a light
smokey
edge that is in no way harsh but warming and comforting. Like a cashmere blanket on am
autumn
evening. This is an incredibly
smooth
whisky with a huge
array
of flavour. From smooth almost quality street chocolates in a mix to the distant taste of brine.
Summary:
This
was a fascinating whisky to try especially on first tasting it was a blind tasting so I had no idea what was in the dram and that it wasn't even a single malt whisky! I think the most
shocking
discovery
was that there were three Islay
whiskies
involved and yet the lightness of the peat never really
suggested
the likes of Caol Ila or Ardbeg would be part of the
makeup
.
For
pairing with
music
this week, I feel I need to
mirror
the feeling of great
strength
and weight in charachter that is only
subtly
present and on surface listen the piece
would
seem light and
innocent to begin with
but in the depths of the
music
lies a hidden steel which makes a great piece that has huge depth. I have
therefore
chosen today
Benjamin Britten's
Four Sea Interludes from "Peter Grimes". Until next time....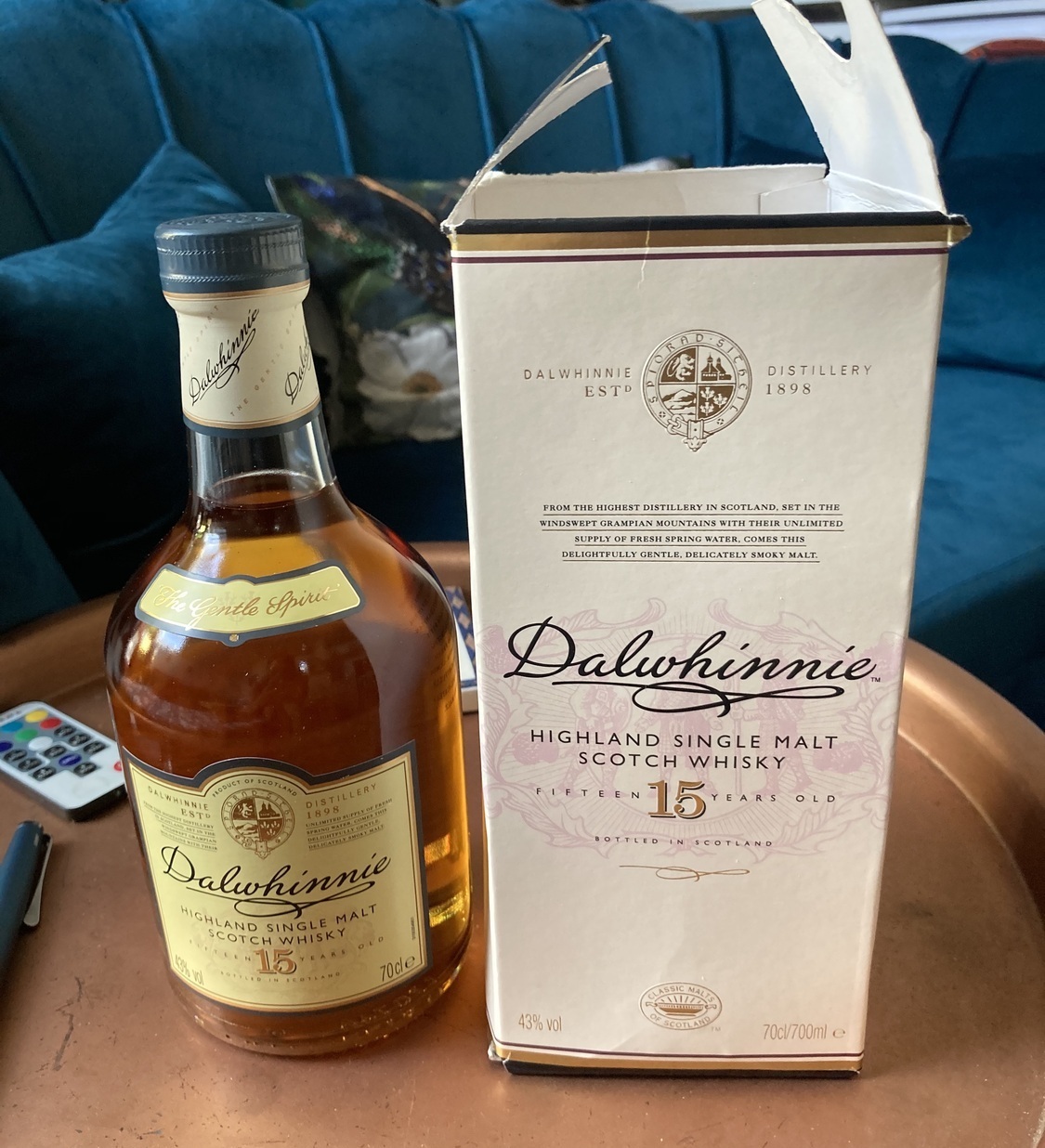 This week I am mostly drinking.....
A traditional Single Malt
Scotch
Whisky from the highest distillery in Scotland. This is a whisky I have known for many years and return to again and again. It was wonderfully gifted to me by c
omposer
Mhairi Hall
this week after we
worked
together on her
'Airs' album
earlier this year.
Vital statistics:
15-year-old
highland single malt scotch whisky, from a distillery that was
founded
in 1898. bottled at 43% alc./vol
Appearance
: Is an
amber-orange liquid, reminding me of a mead or honey nectar. The
character
of the spirit on the glass is a
delicate
leg
, leaving a discernable imprint coating. this leads me to think (as I actually already know) this is a more delicate dram, than the heady peaty whiskies of Islay.
Nose:
The aroma of this dram gives me notes of
oranges and lemons. In another moment it reminds me of a heather honey and rum bananas.
Flavour:
When
sampling a taste of this whisky,
it
builds
on the palate so
delightfully
slowly. It reminds me of heather
honey
that I like to spread on my
past
for
breakfast
on some days. Yet this whisky in never thankfully
oversweet
it is balanced with vanilla tones, citrus
notes
and a
nice rounded
body
to the dram with a
light
pepper
sensation
on the
tongue
. The finish is long and
lingering, comfortingly warm.
Summary:
This
is a
whisky
I
remember
way
back
when I was
studying
Prehistoric
archaeology
in Scotland. I took a trip with my PhD supervisor to go stay on the Isle of
Skye
to look at limpets and prehistoric remains. On the
way
ere we passed the
Dalwhinnie
distillery
.
I
distinctly
remember
it as the
first
distillery
I saw but didn't get a chance to visit as we were in a
hurry
get
the Island. I
remember
my
disappointment
followed by seeing a stag high on the hills ahead of us like in a dream. Quite a
memorable
moment. I still haven't been to the
distillery
and must rectify that one day, but for
now
this is a dram I love to
revisit and is available in so many pubs across the UK. So if you don't know whisky well and are looking for something more adventurous than a Glenfiddich you can't go wrong here.
For
pairing with
music
this week, I would like to give a nod to
Mhairi
and her latest album which was a joy to work
on together
and I have chosen a
beautiful
nostalgic
track called St Kilda that lilts and ebbs just like the
whisky
itself. Please do sit back and enjoy and I'll get
thinking
on what I want to drink next.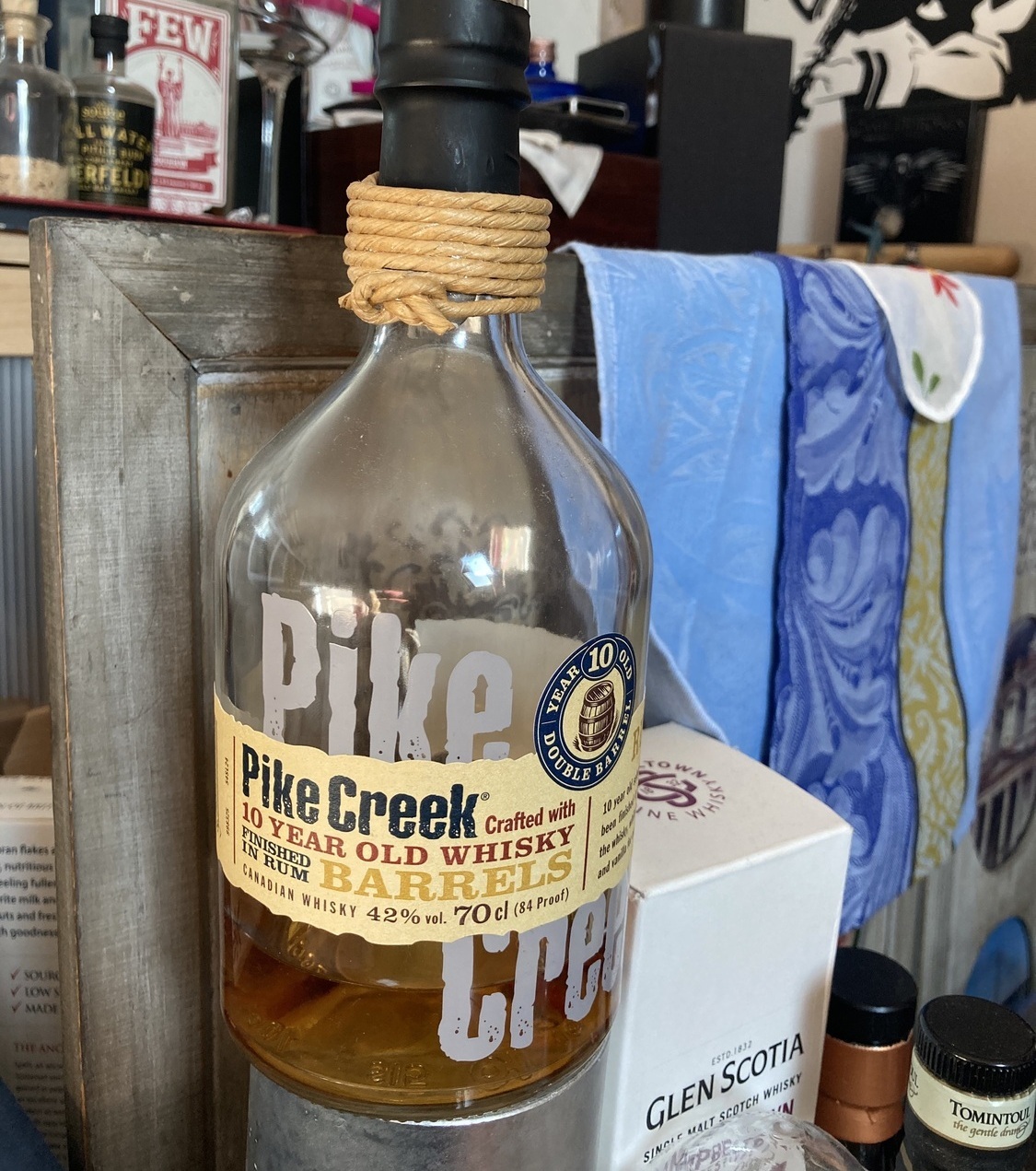 Candide Overture: Leonard Bernstein conducting
Processing video...
This week I am mostly drinking.....
Pike Creek, Canadian Whisky
A Canadian whisky I came across at a whisky tasting at the excellent
Soho Whisky Club
,
3 years ago. My my, is that an establishment
I
am missing right
now
with all the
people
who
frequent
it!
Vital statistics:
10-year-old
select
oak-aged
Canadian
Whisky that has been finished in rum barrels, bottled at 42% alc./vol
Appearance
: Is an
amber-brown, reminding me of fondant caramel. The
character
on the side of the glass is not
quite a
leg
but a stocking. As I try to infer something of the strength of the whisky,
suggesting this is a lighter whisky than some of my last samplings.
Nose:
The aroma of this dram reminds me of s
ugar cane, Christmas cake and touches of vanilla. In another scent also slightly orangy.
Flavour:
When
you
taste this dram it begins withs slight
pepperiness on the tongue then it really opens up with caramel with a tiny touch of salt, warming your mouth and throat and then stomach as it goes down. A very pleasant sensation this whisky is full-bodied and smooth, perhaps lacking finesse or complexity in developing flavour, but the punch of the whisky as a whole is to my liking as is the
price
.
Summary:
I think
people
sometimes
underestimate how much great whisky there is outside
Scotland
, have you tried Indian,
Taiwanese or Japanese whisky or even English whisky? This is a great everyday whisky for me; an incomplex but I but enjoyable dram
if I was to pair it
with
any music I
would
choose
something
Joyful and perhaps over before you know it;
Bernstein
and the overture from Candide
comes
to mind right now. Enjoy and see you
here
again soon!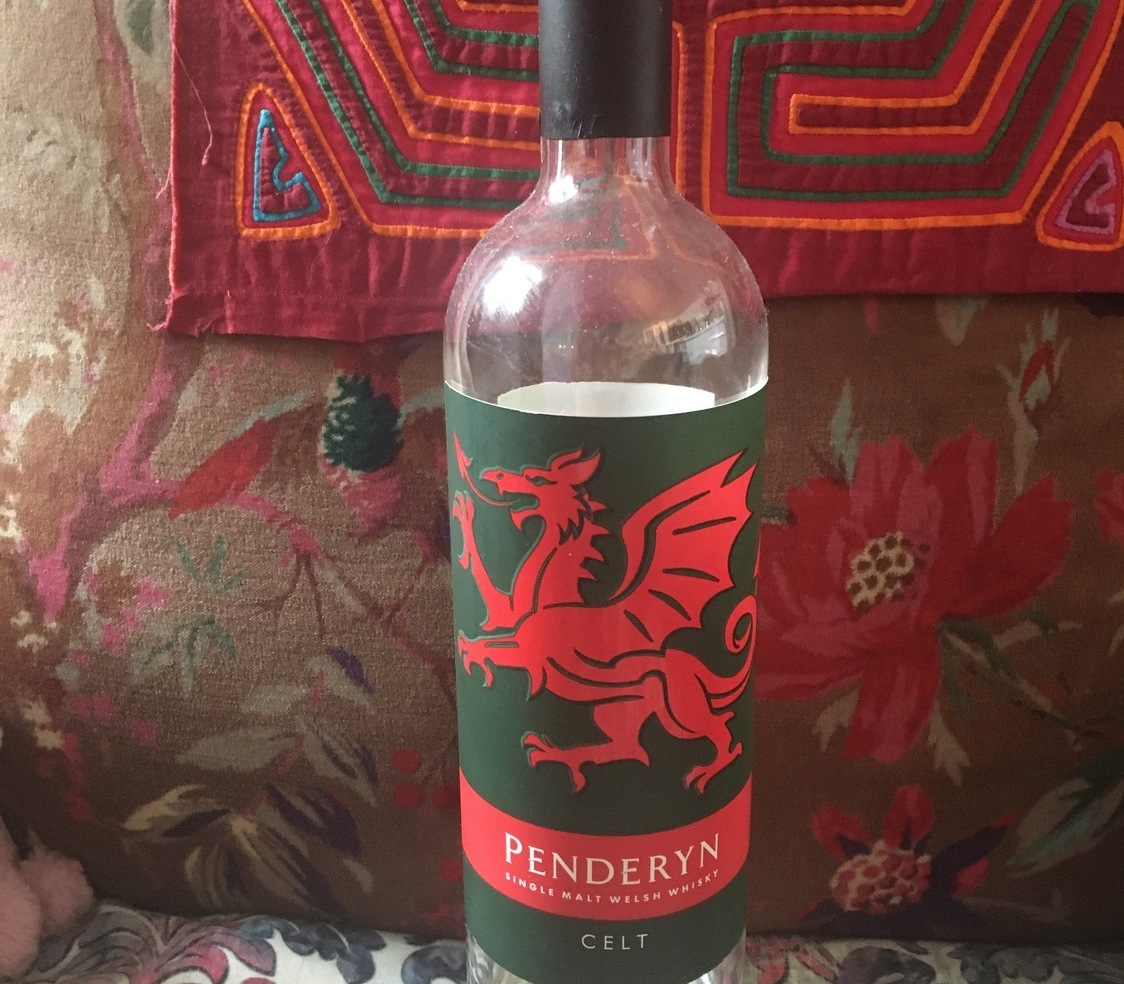 D. Tabakova: II. Longing - Kristina Blaumane, FIMM FESTIVAL ORCHESTRA, Federico S. Morresi
Processing video...
This week I am mostly drinking.....
Penderyn Celt, Single Malt Welsh Whisky
A welsh whisky I have had in my collection since 2017 and came
across
by accident at the very excellent
Classical Music Festival Presteigne
one night in a
lock-in
at a local pub!
Vital statistics:
A single malt whisky from the only distillery in Wales, Penderyn.
Non-chill
filtered and bottled at 41% alc./vol
Appearance
: a very light colouring that looks like grape juice hue, perhaps even lighter than the Kilhoman from last time. The viscosity is higher with quite a lot clinging to the edge of the glass as you
move
it around, suggesting an oily whisky.
Nose:
The aroma of this dram is
reminiscent
of
marzipan, almonds and beeswax, not suggesting any hint of peat, lovely and fragrant.
Flavour:
When
you
taste the whisky it comes
alive
slowly, at
first
it seems light and sweet on the palate then as you swallow it is clear there is a
much
stronger whisky sitting
behind
the
initial
tasting. The back of the throat is
truly warmed and the flavour is
earthy. For me
,
the whisky seems delightfully
rounded with
a light flavour of molasses followed by a slight salty brine and the hit of smoke at the back of the mouth like
smoked cheese or light cigar
.
Summary:
I was a fan of the
original
Penderyn when
it
first
came
out
in my local supermarket and if the
rumours
are true
about
the inclusion of Laphroaig in this
whisky
conversely
that is a whisky I would not
normally
buy
. But in combination
,
they make a
wonderful
dram that I would drink on a
regular
basis. If I was to pair it
with
any music I might choose
Dobrinka Tabakova
: Concerto for Violincello and Strings, mvmt. II which has depth in the writing to match the depth of the whisky.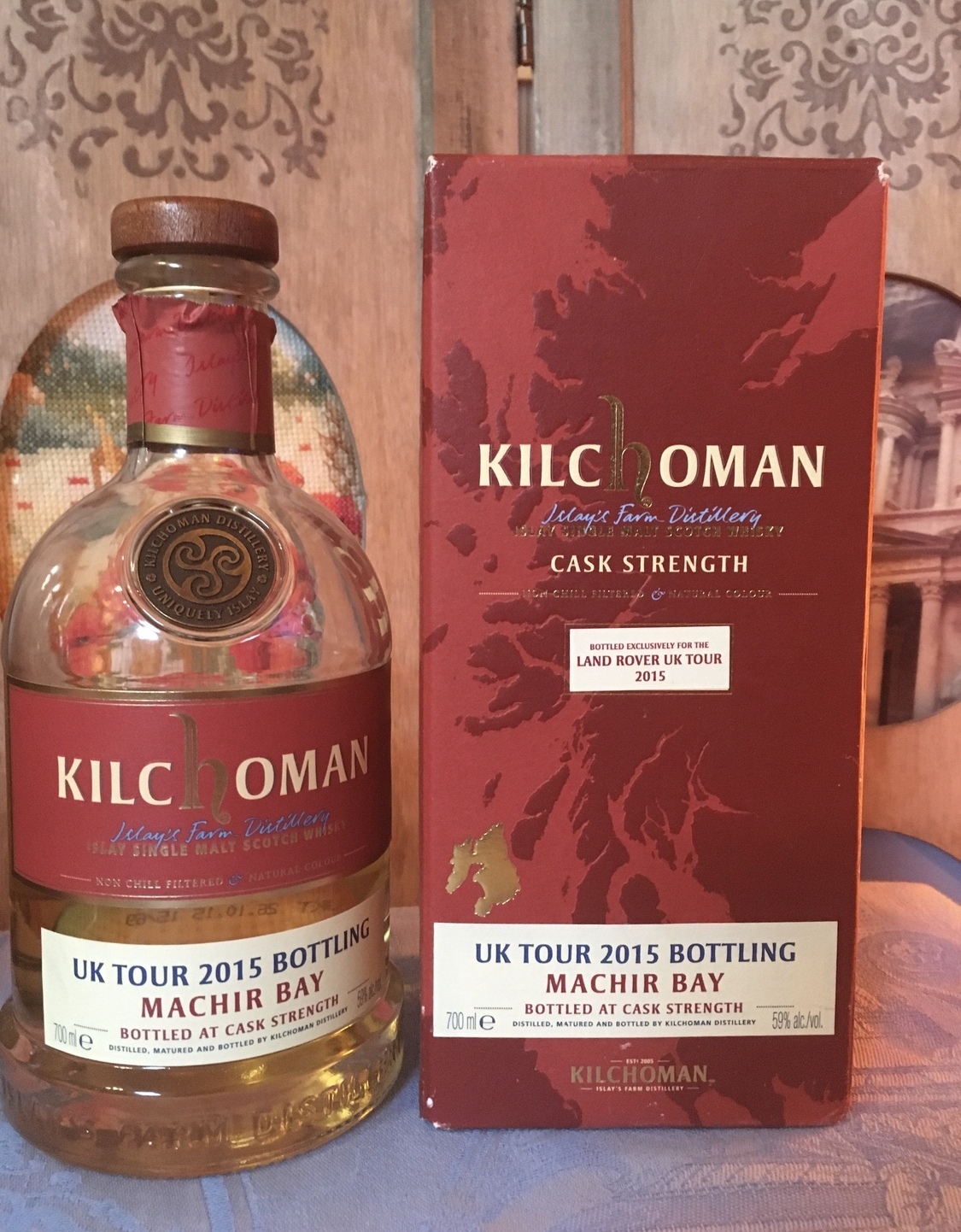 Shostakovich Symphony No 10 Mvt 2 // Gianandrea Noseda & London Symphony Orchestra
Processing video...
This week I am mostly drinking.....
Kilchoman Machir Bay, UK Land Rover UK Tour 2015 bottling
A whisky I have had in my collection since 2016 and I only drink sparingly because I know how good it is!
Also in honour of this new German research which suggests whisky is good for you in the corona pandemic -
Read here
Vital statistics:
An Islay single malt scotch whisky, from Kilchoman, the self-confessed mad hatter tea party distiller of this famous island for whisky. It is non
Chill-filtered
and natural colour, bottled at cask strength at 49% alc./vol
Appearance
: a Light golden hue, almost looking similar to a white wine. How viscous and oily is the whisky, it has defined legs but it looks very light.
Nose:
The hit you get when you smell the aroma is so different from the appearance. I smell hints of grass, brine and salt. If you dip in too intensely you can get a hint that this is cask strength and can smell the alcohol a bit like a chemistry set.
Flavour:
For me where this whisky comes to life is in the tasting, it is complex on the
palate
. This is not a whisky for the faint-hearted, as soon as you taste it the first thing that hits you is a heavy smoke that builds in your mouth, you almost feel you are thrown into a fire but then you get subtleties of sweetness and savoury combined perfectly. I also love the lingering finish which is so spicy and warm as it goes down.
Summary:
I always love whiskies which leave me with a warm hug almost like I am sitting by a winter fireside and I love the way it is so peaty it almost feels like popping candy in the mouth. some people might like to add a few drops of water to taste to open up the whisky, but I like this neat. This is a main course of a whisky and if I was to pair it
with
any music I might choose maybe something weighty like
Shostakovich
's 10th symphony 2nd movement.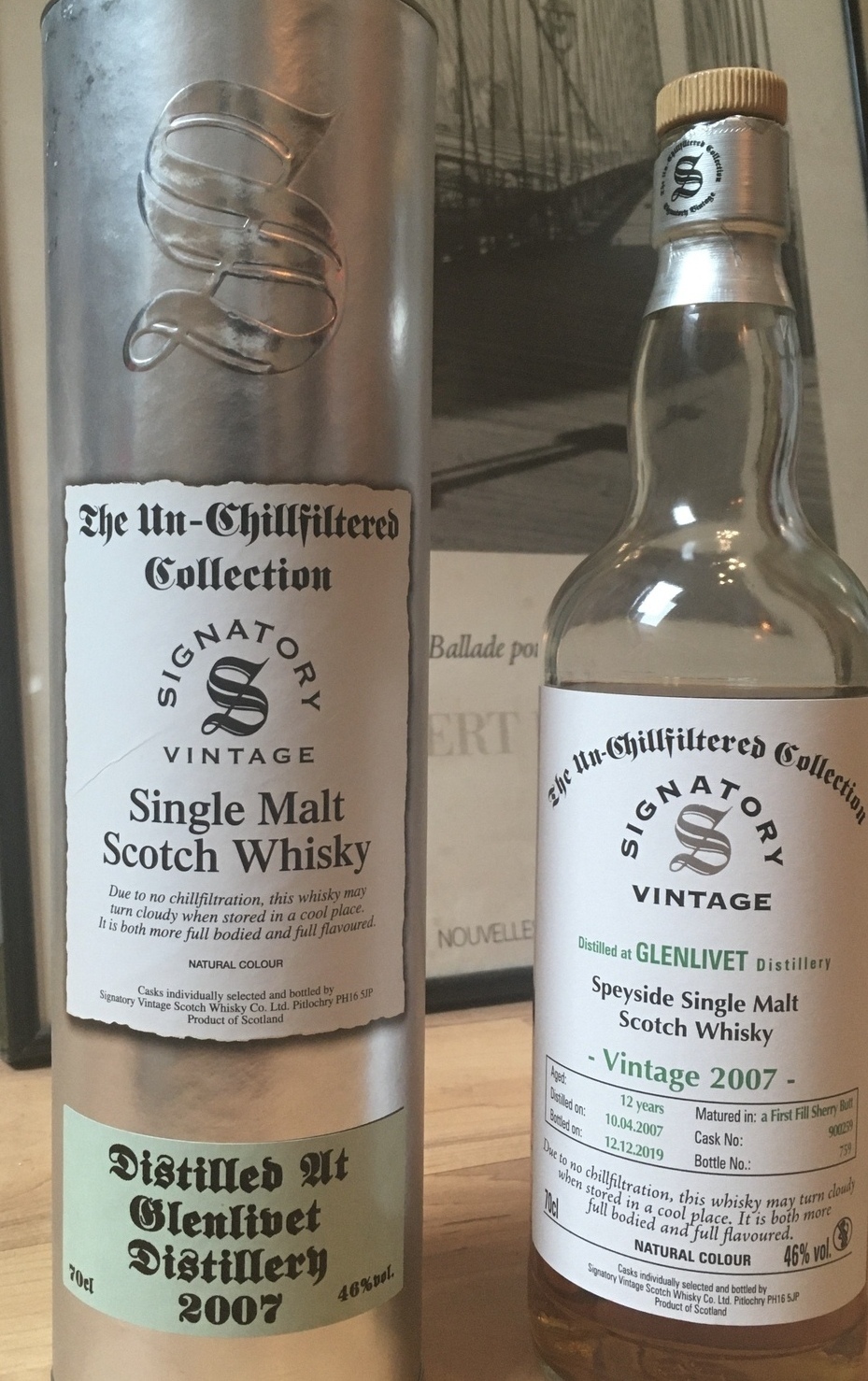 Sibelius : The Swan of Tuonela - Karajan*
Processing video...
This week I am mostly drinking.....
Signatory Vintage, Glenlivet, Vintage 2007
A special whisky bought for me as my 2020 birthday present from WildKat PR!
Vital
statistics
:
The Un-Chillfiltered Collection, Signatory Vintage, distilled at Glenlivet Distillery, Vintage 2007, 12 yrs, bottled 2019, 46% vol. Matured in a first Fill Sherry Butt
Appearance
: Dark golden honey colour, with only light legs,
not
such a viscous oily whisky
Nose:
A hint of almonds, sweet chocolate like Quality Street, faint sandalwood and butterscotch
Flavour:
A sweet overtone at the first taste that then grows and develops on your palate to a fully rounded whisky with a lovely spicy finish. Reminds me of caramel which has been finished with a hint of chilli, leaving a warm feeling in the mouth as you drink
Summary:
Essentially a yummy whisky which is totally up my street, almost leaning towards salted caramel with a long flavour as you drink; perfect as a nightcap that if I was thinking of music I might pair with t
he Swan of Tuonela, op. 22 no. 3 by the Finnish composer
Jean Sibelius
.