About Naomi Belshaw Consultancy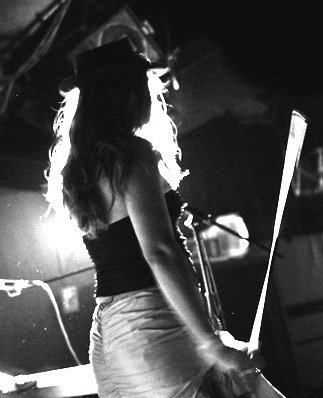 Originally trained as an archaeologist (with a PhD in Prehistoric Archaeology) but also a keen violinist, at some point quite a few years back I switched my hobby to my career and started work at PRS For Music as the Classical Account Manager. This was a newly created role designed by PRS for Music to reach out to the UK Classical Community. Within this position, I started hosting events for composers, attended meetings across the industry from the MPA to PPL to IAMA to ISM to the Ivor's Academy, and also attended classical festivals and events across the UK.
I then moved to work for the PRS Foundation just as they were creating some new Classical schemes to help composers and orchestras to gain insight into the funding community, and to support artists and organisations right across the UK. These schemes looked well beyond classical music and I created opportunities for artist development within the projects I ran.
Then more recently in the last five years, I wanted to better understand the commercial side of the industry and became PR Executive and PR Manager at WildKat PR Creative Agency. At WildKat I worked on PR campaigns and getting involved in marketing for composers, artists, ensembles charities and more, but I then felt now was the time to reach out with my broad expertise to help individual composers and artists build their careers beyond the writing of the music. In 2021 I also took up the position of Vice-Chair at the
Three Choirs Festival
for which I am now Chair. This year in 2022 I am currently a music manager on the
Music Managers Forum Accelerator Programme
and have just attended the
BPI Sync Mission
looking at sync as another area for classical composers and artists to explore.
I now use my expertise and experience to help musicians and composers to understand the music industry better. I offer hourly-paid consultancy and long term support. In addition, I have a free skype session every Friday for composers and artists and plan to continue to give talks and seminars across the industry.
In the last four years, I have spoken at Trinity Laban, The Royal Northern College of Music, University of Cambridge, The London Philharmonic Orchestra Young Composer Scheme, The University of Surrey, The Scottish Music Centre, the London Symphony Orchestra Soundhub Scheme and Ty Cerdd. I have also carried out 1 to 1 sessions with composers at the Cheltenham Jazz Festival and DadaFest.