Dani Howard is a British composer and orchestrator who is quickly gaining international recognition with regular performances across Europe, the US and Asia.
In 2021 she is looking forward to the premiere of a new Trombone Concerto with the Royal Liverpool Philharmonic Orchestra and soloist Peter Moore, Principal Trombone of the London Symphony Orchestra.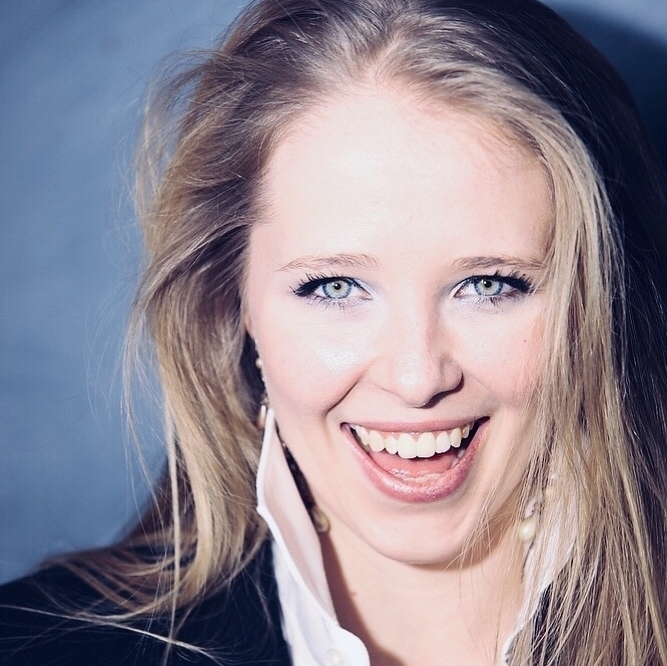 Coalescence - Dani Howard
Processing video...
Dani Howard: Symmetry // Listenpony
Processing video...
2019 marked her debut with the London Symphony Orchestra (a new commission for Cheltenham Festival conducted by Elim Chan), BBC Symphony Orchestra and a return to the Royal Liverpool Philharmonic with a new commission for the opening of their 2019-20 season conducted by Vasily Petrenko. Her debut opera with 'The Opera Story' premiered in 2019 "
a sophisticated and incredibly beautiful piece that surely places Howard amongst the best of contemporary British opera composers" (Bachtrack).
 In 2018 she received her Royal Albert Hall Debut with the Royal Liverpool Philharmonic Orchestra performing "Argentum" – commissioned by the Royal Philharmonic Society and Classic FM, and has had her works performed by the the City Chamber Orchestra of Hong Kong, Orquestra Clássica da Madeira, European Union Chamber Orchestra, Southbank Sinfonia, Multi-Story Orchestra, Orchestra Vitae among others, and was composer in residence at the Suoni Dal Golfo Festival of Music and Poetry (Italy).
She graduated from the Royal College of Music as a Rose Williams Scholar, where she received a first class BMus Honors Degree. Born and raised in Hong Kong, she is interested in collaborating with artists of various disciplines, she has worked with dancers, artists, film-makers and architects on a variety of projects.
'Dualism' for violin and piano with Jennifer Pike and Martin Roscoe
Royal Liverpool Philharmonic Orchestra, with Peter Moore
ORA Singer's Emergency Composers' Fund
-
2021
Who wouldn't want an
encore
accompanied by a glass of
wine
?
The Vino Encores - Trumpet
Processing video...