Hugely excited to announce today that composer Dani Howard has been nominated twice for the South Bank Sky Arts Awards – the first and only awards ceremony to celebrate every genre of the arts, including Dance, Theatre, Pop, TV Drama, Film, Classical Music, Literature, Opera, Comedy and Visual Art.
Dani is nominated in the classical category for her hugely successful trombone concerto performed by the Royal Liverpool Philharmonic and exceptional Tronmbonist Peter Moore.
Dani has also been nominated for the Times Breakthrough Award which shines a spotlight on up-and-coming talent in the British Arts; nominated alongside Dani are Gabrielle Creevy (TV Drama), Liz Kingsman (Comedy), Catriona Ward (Literature), Nardus Williams (Opera), Rachel Jones (Visual Art), Emily Suzuki (Dance), Samuel Creasey (Theatre), Emilia Jones (Film) and Wet Leg (Pop). Previous winners include playwright Samuel Bailey, actors Jessie Buckley and Tom Hiddleston, and musicians Nubya Garcia and Stormzy.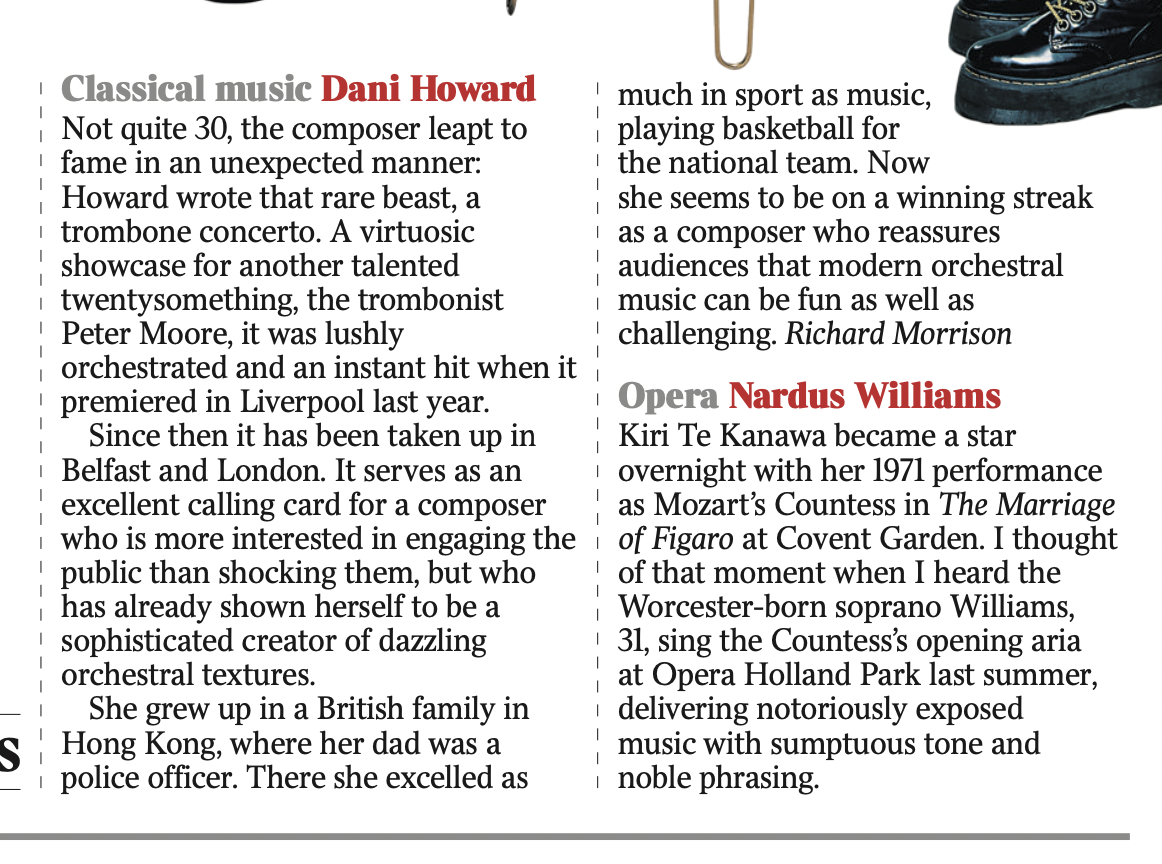 The awards are being held on Sunday 10 July, presented by Melvyn Bragg, at The Savoy Hotel and will air on Wednesday 13 July at 10pm on Sky Arts, UK.