Composer Bobbie-Jane Gardner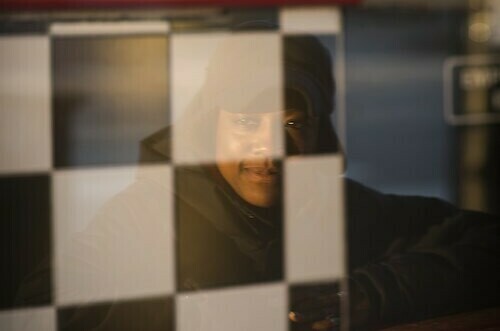 "If I Ain't Got You" by Alicia Keys ft. Queen Charlotte's Global Orchestra | Netflix
Processing video...
Bobbie has received commissions from Vivid Projects, Grand Union, Heart n Soul, Spitalfields Music, Black Country Touring, Onyx Brass and Wild Plum Arts. Her work has been performed by leading ensembles including Psappha, Project Instrumental, City of London Sinfonia, London Symphony Orchestra and Ethereal World.
Bobbie's music has been performed at international festivals, including the Cheltenham Music Festival, Frontiers Festival and the London Jazz Festival.
"For Gardner, as a practitioner of orchestral music, and B+ as a documentarian and evangelist, the calling to appreciate, cannonize, and spread the dying tradition of the arranger/composer within the popular music tradition is the driving force behind Music of the Unseen."

Allen Thayer

,

WaxPoetics

October 2 2022
An evening of new music at the Cheltenham festival, July 2022
The concert

"

ended on a much more upbeat note with Bobbie-Jane Gardner's arrangement of Odetta's 1970 anthem Hit or Miss, with Lyon and Cleverton managing to get the Cheltenham audience ... clapping ... along

"

Guardian
The Edge (Digital Remaster/2005)
Processing video...
This edition of the project brings together the work of Charles Stepney and David Axelrod, who've both released their own material and worked with acts like Earth, Wind & Fire; Gene Ammons; The Electric Prunes; Ramsey Lewis and The Dells. The commemoration will culminate in a trio of hour-long concerts, one each in London, Birmingham, and Manchester, comprehensively interpreting their music with performances from a 17-piece ensemble – including "genre-liberated strings, horns and percussions, with live visuals and experimental film."
Minnie Riperton - Les Fleurs
Processing video...